Emergency lighting is a complex discipline and should be handled by suitably qualified persons.
Basic guidelines: Locating emergency light fittings – Open areas (Internal & External), Change of direction (turn in a corridor), Stairwells (include steps and ramps), First Aid & Fire Points (Extinguishers & Call Points), Exit doors (Internal & External), Elevators & Escalators. The type and style of fitting would be determined by siting location. Discrete downlight type or wall/ceiling mounted direction indicating fittings are popular choices.
Each business or organisation (in an ideal world) requires an appointed "responsible person" to carry out periodic testing of the emergency lighting, this can also be handed to an outside company to arrange testing for you. Testing the emergency lighting ensures that the fitting and the back-up battery are in good working order and can last the full emergency duration.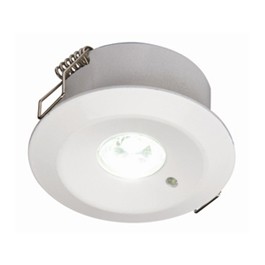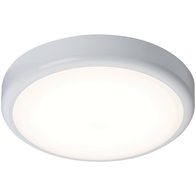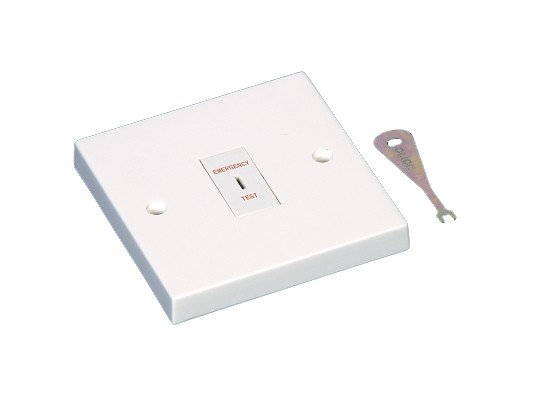 Testing can fall into 3 categories:
1. Monthly test (short)
2. 6 Monthly (1 hour duration)
3. Annually (3 hour duration/full discharge)
Each establishment is responsible for maintaining and testing its own emergency lighting system. If this is outsourced or handled "in-house", records are to be kept of the type of test and its results. A short monthly test, a 6 monthly 1 hour duration test and an annual 3 hour duration test are all suggested. The testing frequency may depend on the type of building and its use.
We can assist with emergency lighting planning, with the aid of detailed floor plans/drawings. We use a reputable lighting company that can specify and supply emergency lighting plans and products that meet all the necessary Health & Safety and Building Regulations to current British Standards.
We can offer a repair service for emergency fittings. We can also supply component parts (Batteries, Inverters, Combi Units). We carry emergency LED fittings from Greenbrook Electrical as our stock lines.